What becomes possible when connections are strengthened?
These stories illuminate the impact of Co-Nexio's approach to strategic engagement, leadership capacity building, and effective collaboration
Strategic Engagements - Multisector Dialogues for Systemic & Organizational Change
University of Minnesota: Institute on the Environment
Ten years of powerful work has created a need to reorganize in order to serve the needs of the next evolution of the Institute on the Environment at UMN. Leadership retreats focusing on collaborative approaches to reaching the new impact goals are providing generative avenues for collective impact, strategic alignment and new possibilities.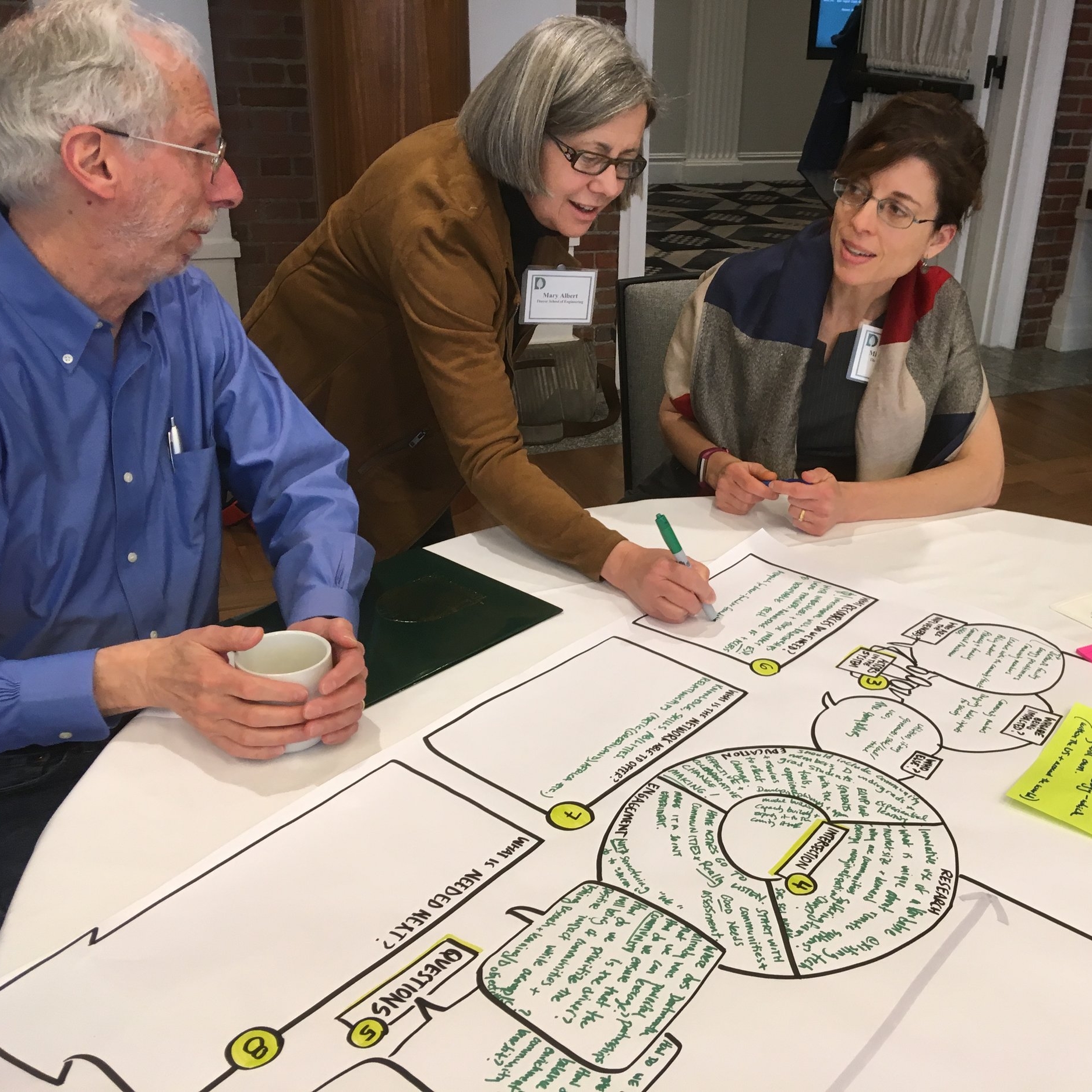 Dartmouth College, Arthur L. Irving Institute on Energy & Society:
Energy, Disaster & Resilience Workshop
The Institute of Energy and Society at Dartmouth College in Hanover, New Hampshire invited us to host their inaugural engagement with an inter-disciplinary group of researchers, energy grid practitioners and others. Two days of rich dialogue, stories of resilience, and vital questions led to proposals that will contribute to the direction of this important new Institute.
Vesterheim - The National Norwegian American Museum
Looking towards the future audiences of a museum based on the Norwegian immigrants to America brings many insights into view. As the Vesterheim museum prepares to build a new campus to serve those new audiences, all perspectives are needed in this long-term strategic planning & organizational development process.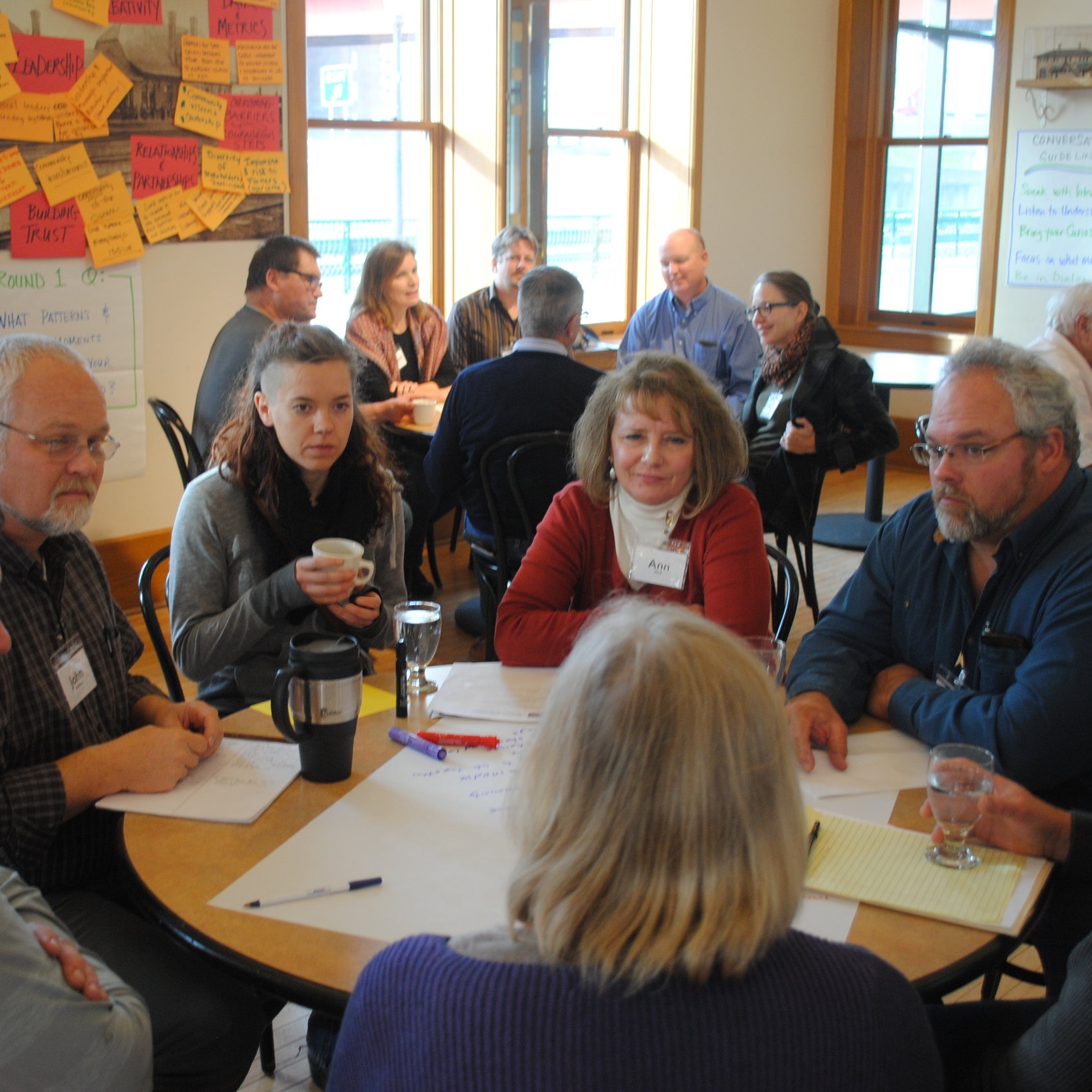 Watershed Leaders Network
Farmers from the 5 states in the Upper Mississippi River Basin gather in peer-to-peer learning, along with agricultural agency staff, watershed coordinators, ag retailers, recreational landowners and others who care about finding ways to protect water quality through better farming practices. We've hosted 4 residential gatherings to date with a growing list of requests to bring WLN to more watersheds across the region. Read more here.
This 40-year old, internationally-known nonprofit organization has invited Co-Nexio to engage the entire staff and board in co-creating a strategic plan towards the next evolution of their work that is aligned with the needs in today's rapidly changing world.
Dartmouth College: Institute on Heath Policy & Clinical Practice
With many recent changes, Co-Nexio has been invited to support co-creating a new strategic plan, pointing towards the next era for this important institute.
Iowa Soybean Association: Training the Environmental Team in Engagement Facilitation
Two days of facilitation training to help the environmental team more effectively engage farmers in dialogue had tremendous impact in the region. This training has lead to impactful changes in every meeting, and we've been invited to train at the national level and lead strategic planning conversations in 2019.
Facing critical decisions about their future, our team led a 16-month strategic engagement based on contemplative dialogue. This congregation of nearly 500 Dominican nuns redefined their inspirational and courageous future together. The community chose to 'set out anew together', focusing on current world needs including immigrants, refugees, anti-racism, and earth stewardship.
Leadership Training - The Art of Hosting & Harvesting Conversations that Matter
Process Design Partnerships - Supporting impactful engagements through wise design strategy